---
---
---

---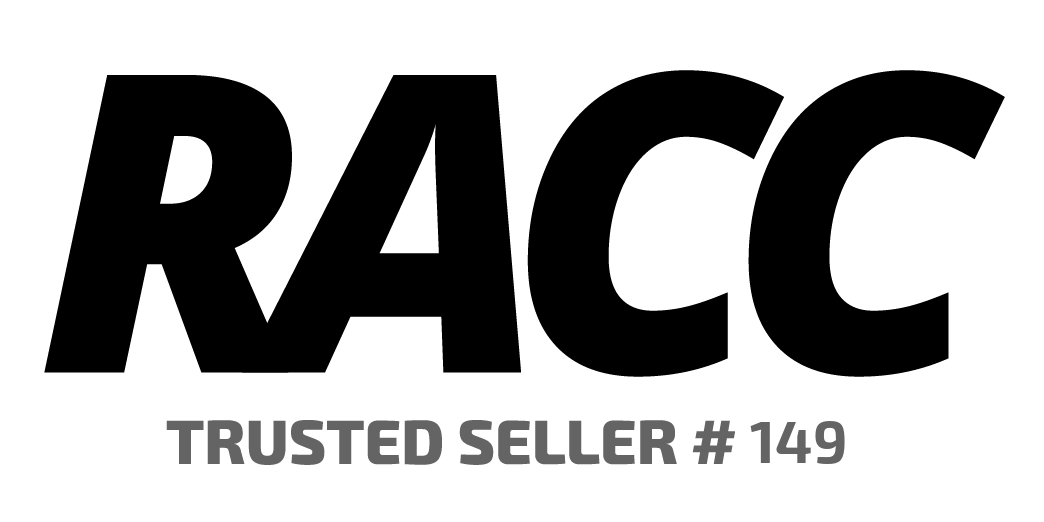 Frequently Asked Questions
Frequently Asked Questions
General Questions
What is a custom jersey?
Custom on-field style jerseys are commonly used for autographs. They are a more affordable option with the same look and feel of a licensed on-field jersey. Custom jerseys feature sewn-on player names and numbers and look very similar to authentic on-field jerseys from the back where they are signed and displayed. Custom on-field style jerseys use similar colors and patterns to the licensed team jerseys, while intentionally remaining somewhat generic.
What is a player hologram?
A player hologram is a form of authentication approved directly by the athlete. Player holograms are applied to items as the athlete signs in order to ensure authenticity. A player hologram is a "first-party" form of authentication which is considered to be equivalent to a JSA or PSA witnessed product.
I forgot my password. What should I do?
Head on over to https://pristineauction.com/forgot-password and enter your e-mail address. This will prompt an automated email which will provide a link necessary to reset your password. Each time this option is used, the previous link is automatically deactivated.
Why isn't the JSA or PSA website verifying my recent purchase?
After a third party authenticator authenticates an item, it can take a short time before their online database has updated to reflect the new certification number. Please check back in 7-14 days and the number should be verifiable. If it has been over a month since purchasing the item and you continue to have issues, please contact us and we will be happy to help further. It is not uncommon for the database of an authenticator to have a clerical error. If you come across such an error, please contact us and we would be more than happy to assist in correcting the error.
Why didn't my item come with a matching physical Certificate of Authenticity (COA)?
Pristine Auction lists all our items with a detailed description of the included authentication. Some items include a hologram and the matching COA while others will include only the tamper proof serially numbered hologram. The tamper proof hologram alone is considered to be acceptable authentication within the industry and is verifiable on the authenticator's website. If an item contains only the authentication hologram but not the matching certificate, it will be noted as such in the listing. JSA authentication can be verified at http://www.spenceloa.com/Search.aspx and PSA at http://www.psacard.com.
If your item is not found in the database, please see the previous question for further assistance.
The item I received is not what I expected, can I return it?
If your item was damaged during shipping or is grossly misrepresented, we want to do everything in our power to correct that for you! Please send us an email with specific details so that we can further assist you. If the item that you received does not match the description or was damaged during the shipping process, please send us an email with photos of the item for review. Due to the nature of an auction, items that are delivered as described are not returnable. Please be sure to inspect your items immediately after receipt as we do require notification within 7 days of receipt if there is any discrepancy.
What is a Beckett Value?
Beckett magazine is widely considered to be the most trusted source for sports card values. A Beckett value is considered to be merely a guideline. There are many reasons why a card may sell for more or less than the current Beckett value. The condition of the card is one factor while the current performance of the athlete on the card is another factor. Ultimately, the true value of an item is defined by what the item sells for.
What are stock images and why are they used?
When multiple similar items are available to be offered at auction, we often will use stock images to represent the item being offered. We only use stock images when the item being offered is nearly identical.
For example, when an athlete conducts a private signing there are often hundreds of jerseys signed during that single session. The jerseys are signed in the same place, with the same color and with very little variation between each signature. Images of a single jersey from that session would well represent any one of the jerseys that were signed.
When stock images are used in an auction listing, we guarantee that the winning bidder will receive an item of equal quality to the one pictured.
Account Verification
Why do I need to verify my account?
It is necessary for us to verify new bidders in order to maintain the integrity of our auction. The verification process is a quick one time process required for new accounts to become approved for bidding. As a newly registered bidder, you will be prompted to verify your account using our automated systems. If you need any further assistance, please feel free to reach out to us and we would be more than happy to assist you.
I did not receive the verification email/text/phone call, what should I do?
It is possible for the verification email to end up in your junk or spam folder. Please double check your spam or junk folder as you may find the email waiting for you there. We would recommend adding help@pristineauction.com to your e-mail address book to ensure future e-mails are not blocked. Our phone number verification service offers a text or call option. If you have any trouble with one of these, please try the other option. If you continue to have trouble with the verification process, please contact us and we would be happy to assist further.
Auctions
Ten Minute Auction
Pristine's Ten Minute Auction is an exciting format. The auctions each last for just 10 minutes. The Ten Minute Auctions have no extended bidding and no reserves!
Daily Auction
Pristine's Daily Auction is live for just 24 hours. All lots start at $1 and all lots are offered with no reserve price. Each daily auction offers unique items, so check in every day.
Weekly Auction
Pristine's Weekly Auction begins each week on Tuesday. Auctions are live for 7 days and end every Tuesday night. All lots open bidding at $20 and all lots are offered with no reserve price.
Elite Auction
Pristine's Elite Auction features the most unique and high end items available from our consignors. The Elite begins on the 1st of each month, and is available for bidding until the last Sunday of the month. Starting bids can vary based on lot value, and occasional lots will have reserve prices to be met before selling. Many lots in the Elite Auction are unique or one of a kind, so don't miss out on your chance to win these items!
Classic Auction
Inspired by the original Pristine Auction, our classic auction is a week long auction full of cornerstone lots from throughout our history. A new Classic Auction begins each Wednesday evening. Auctions are live for 7 days and end every Wednesday night. Starting bid can differ from lot to lot and some lots carry reserve prices.
Art Auction
Pristine's Art Auction is our third week long offering. A new Art Auction begins each week on Thursday. Auctions are live for 7 days and end every Thursday night . The Art Auction features art from many iconic artists and features lots suitable for any budget. Starting bids may vary based on the value of a lot, and some lots may carry reserve prices.
Bidding
Why am I am unable to place bid?
Several things can cause this to happen. First, please ensure your account has been verified via email or phone/text message. Go to the verification page to complete this process. In addition, if you recently won an auction but have not yet paid for the invoice, our website may restrict bidding on new items until the unpaid invoice has been paid. If you continue to experience problems with bidding, please contact us for further assistance.
I bid on an item that I no longer want, what should I do?
In order to maintain the integrity of the auction, once a bid is placed it cannot be removed. Our bid system requires a 2 step process in order to eliminate the possibility of errors. We are able to lower your hidden maximum bid as low as the current bid price of the auction at the time that we receive the notice.
What is a Second Chance Offer and why have I received one?
Some of our approved vendors may have multiple of an offered item in stock. When an auction ends, our vendors can choose to offer second chances to the losing bidders. These second chance offers allow you to purchase the same item at the final auction price of the original auction. You are under no obligation to accept the offer, and not accepting it will not prevent future offers from being extended to you. A buyer's premium and shipping costs will apply to accepted second chance offers.
What if I accepted a Second Chance Offer in error?
No problem! We will be more than happy to remove the accepted second chance offer from your invoice. Please contact us immediately by phone or by email and we will make the adjustment.
Why was I immediately outbid?
Our auction allows bidders to enter a hidden maximum bid. If a bidder places a maximum bid on a lot, the system will take the bid only as high as is necessary to become the high bidder. From there, the system will automatically bid, only when necessary, up to the hidden maximum. If you are immediately outbid, it would indicate that a previous bidder has placed a higher hidden maximum bid on the lot.
Do lots have a reserve price?
Our daily auctions are always offered with no reserve price. In some cases, lots in our Classic and Elite auction are offered with a reserve. Two days prior to auction close, auctions with reserve prices will display a high bid price in red on the listing page until the reserve price is met.
What is a maximum bid?
Our auction format allows bidders to enter a hidden maximum bid. By placing a maximum bid on a lot, the system will take the bid only as high as is necessary to become the high bidder. From there, the system will automatically bid, only when necessary, up to the hidden maximum.
What is Extended Bidding?
All auctions are set up with a 10 minute extended bidding period. The extended bidding period is initiated once an auction countdown is below 10 minutes. During the extended bidding period, all new bids reset the auction countdown to 10 minutes. An auction ends when no new bids are entered for a full 10 minutes. Each auction is on an independent timer so auctions will end at different times.
Payment
What form of payment is acceptable?
Pristine Auction accepts all major debit and credit cards (Visa, Mastercard, Discover and American Express). Payment can also be made via a mailed personal or cashier's check or by wire transfer. For orders exceeding $20,000, a wire transfer is required. Please contact us for account information for a wire transfer.
How long can I wait to pay for my won auctions?
We request payment within 7 days of the auction end date. If payment has not been received within 7 days, Pristine Auction may automatically charge the credit/debit card attached to your account. Any credit card that has been added to your account and/or used on your account in the past is eligible to be auto-charged for unpaid balances. If auction items are left unpaid for 21 days, the lots will be forfeited by the winning bidder and a 30% restocking fee will be due.
How do I pay for completed auctions?
You can access the checkout page by logging in, clicking the menu in the upper right corner, then selecting the "invoice dashboard" link. From there, select the "Awaiting Payment" tab if it doesn't automatically direct you there. Once to the checkout page, add a credit card by clicking the "+ add card" button (or select a credit card already attached to your account). Once the checkout information is filled out entirely, click the "Process Payment" button at the bottom of the page.
Why did items I won disappear from my auction dashboard?
Once the auction is complete, the system will update the status of each auction and add it to the invoice of the winning bidder. Because of the quantity of items ending simultaneously, this process may take a few minutes from the time the auction expires.
Can I combine items from multiple auctions to save on shipping?
You can! While we do require prompt payment on auctions to ensure our sellers are protected, we recognize that grouping items together in fewer boxes will reduce shipping costs. During checkout you will be given the option to "Hold To Combine" your items. This allows the payment to be made, but keeps the items at Pristine Auction until you're ready to ship. Items combined with others are charged a reduced shipping rate. You may "hold to combine" as many invoices as you would like. As soon as you would like to ship your orders, simply process the next order with 'ship now' selected. If you would like your held orders shipped and do not have an upcoming invoice, please contact us and we will be happy to ship the held orders for you immediately.
How do I ship the items I've been listing as "Hold to Combine"?
The next time you pay for an auction, selecting "Ship now" will tell our shipping department to ship all previously held invoices along with the most recent selection. If you would like us to ship your items but have not won an auction recently, please send us an email from your verified email address or give us a call and we would be happy to help!
Can I change an order status from "ship now" to "hold to combine"?
Please contact us immediately and we will do our best to accommodate your request. Because of the high quantity of packages that we process, we rely on automated processes to ensure that packages are shipped in a timely manner. As long as your order has not passed a certain point in our process, we are able to change the status from "ship now" to "hold to combine" for you. However, if the order is beyond a point in our process, it is no longer possible for us to change the status.
Shipping
Can I come pick up my items at the Pristine Auction warehouse?
You can, most likely. Most of the items offered are stored in our Phoenix, Arizona warehouse. You are given the option to select "local pickup" during the checkout process, and then you can stop by during our standard business hours to pick up those items. However, some items are held off site with our approved vendors and must be shipped to the winning bidder.
For speed of service, please send us a quick email or give us a quick call to let us know when you're coming for pickup. We can proactively gather your items and have you on your way a bit quicker.
Items that are not eligible for local pick up are identified during the bid process before a bid is placed. The items will be identified with a message in the pop up confirmation box when a bid is placed.
Do you offer combined shipping rates?
Yes we do! When you are logged into your account, each lot description displays the shipping cost. The displayed cost is based on your account 'ship to' address. Both the full shipping rate and the combined shipping rate for the lot are displayed. The shipping cost for invoices with multiple items will be calculated by adding the lot having the highest shipping rate first at the standard rate, then each additional lot receiving the combined rate.
Are items that ship from approved vendors still eligible for combined shipping?
Yes! Even if items ship from different locations, they are still eligible for combined shipping rates. Items shipped from approved vendors are shipped immediately upon receipt of payment and are not eligible to be held to ship at a future date.
Do you charge a handling fee or insurance?
Pristine Auction does not charge a handling fee. Our shipping rates are calculated by factoring in postage, shipping supplies and insurance. Insurance is charged at a rate of 1% of the order total, and is already included in the shipping cost on your invoice.
How do I know if my items have shipped?
When your shipment is prepared, an automated email is sent to your verified email address with tracking information. You can check tracking details anytime for your current order or past orders by logging in, clicking the drop down menu in the upper right corner, and clicking the "Invoice Dashboard" link.
When will my items arrive?
After Pristine Auction receives payment for an invoice, we are typically able to ship the order within 3-5 business days. Due to the nature of the product and additional precautions taken during handling, art lots are typically shipped within 5-7 business days. Transit time varies depending on the destination of the package. Most orders are shipped by UPS ground. Expedited shipping is typically available by request for an additional cost. Please contact us if you are in need of expedited shipping or if you have a specific "need by" date for your order.
How will my items ship?
Most orders ship from our Arizona warehouse via UPS or USPS. A small number of items ship from our approved vendors from other locations. Some orders may be shipped with a different service such as FedEx or DHL. Transit times with each service can vary by location. Please contact us if you are in need of expedited shipping or if you have a specific "need by" date for your order.
Why does my order have multiple tracking numbers?
A small number of our auctions ship directly from our approved vendors rather than from the Pristine Auction warehouse. This allows us to bring items to auction quicker and ship them to our customers more efficiently. If your order has multiple tracking number it is likely that one or more of the items is coming from a third party location. The item location of each item is displayed during the checkout process. Once an order is prepared, an automated email is sent to your verified email address with tracking information. You can check tracking details anytime for your current order or past orders by logging in, clicking the drop down menu in the upper right corner, and clicking the "Invoice Dashboard" link.
What are import taxes/duty fees?
When importing goods across a border, it is possible for additional fees to be due upon delivery. These fees include duties, taxes and brokerage fees. These fees are beyond our control and are not collected by or paid to Pristine Auction. All import fees are the sole responsibility of the receiver. Please note that Pristine Auction will not, under any circumstances, misrepresent the value of a package.
When will my order ship?
After payment is received, items will generally ship from Pristine Auction or our approved vendors within 3-5 business days, with the exception of art lots, which generally ship within 5-7 business days. As soon as your package is prepared, you will receive an automated email with your tracking details. Shipping information can be accessed anytime by logging into your account, and navigating to the Invoice Dashboard link by clicking your name in the upper right hand corner. Select "Last 30 days" to view your most recent invoices and shipping information.
Tracking for my shipment shows it was delivered, but I never received it. How can I prevent this in the future?
Anytime tracking shows a package was delivered but the customer didn't actually receive it, we mark all future invoices for that account as signature required upon delivery. Customers can also choose to add this service by contacting us via phone or email. For this service, an additional charge of $3.87 will be added to each future invoice, including hold to combine invoices. All signature required shipments will be sent via UPS.
Consignment
How do I become a consignor?
Thank you for your interest in selling with us! We do all of the work for you from start to finish! Please see consign page to learn more. https://pristineauction.com/consign
I sent in items for consignment, how long before they will be available at auction?
Pristine Auction is a full service auction house. This process includes: unpackaging and organizing items, authenticating autographed items in house with JSA, taking high quality photos of the items, writing titles and descriptions and marketing your items. Because of the time involved in bringing items to auction, we ask that you allow 2-4 weeks from receipt for your items to be listed at auction. We often list items quicker than this time frame, but cannot guarantee that items will be listed faster than 2-4 weeks.
Can I re-consign an item I just won on auction from another consignor?
You can! If you win an item at auction that you would like to immediately resell with us, please contact us for assistance.
My items have not been authenticated, can I still consign with Pristine Auction?
Pristine Auction partners with James Spence Authentication (JSA) to regularly have consigned items reviewed for authenticity in house. JSA comes to Pristine Auction on a regular basis to review items at a discounted rate to our consignors. Items with a single signature typically cost $8.00 to authenticate, while large multi-signed items and higher valued items require a $20.00 fee for an upgraded letter of authenticity. There is no charge for items that do not pass the authentication review. No formal paperwork will be provided for items that do not pass the authentication process.
My items already had authentication, why were they authenticated again by JSA?
Ensuring the authenticity of the autographed memorabilia we offer is critically important. Unfortunately, not all authenticators are reputable. If we are unable to confirm authenticity, we will have the items reviewed by JSA, our exclusive and trusted third party authenticator.
The following is a list of our approved authenticators. Please note that no authenticator has guaranteed acceptance, and this list may not be all inclusive. If you have questions regarding whether or not another authenticator is acceptable, feel free to email the details of the item and authentication to help@pristineauction.com.
Approved Authenticators:
Beckett Authentication Services
Fanatics
Frameworth
GTSM
JSA
LOJO Sports
MAB
Mounted Memories
Official Player Holograms
PSA
Radtke Sports
Schwartz Sports
SGC
Sports Integrity
Stacks of Plaques
Steiner Sports
TSC
TSE
Why did I receive items back I had sent in for consignment?
Items may be returned to sellers for a number of reasons. The most common reasons why items are returned are
Item(s) did not pass the authentication process with JSA. Pristine Auction is unwilling to sell items that are not authenticated by a reputable source.
We do not sell items that are determined to be sexually explicit.
The item(s) may not meet our minimum value requirements or we may determine that the resources necessary to sell an item would not justify the anticipated sale price.
The item may not fit within a category that we currently offer.
We typically clear out our "Return to Sender" items every 7-14 days. Consignors are responsible for the return shipping cost. Packages will typically be shipped and our cost to return items will be added as deduction to the consignment account of the sender.
Unable to find what you are looking for?