---
---
---

---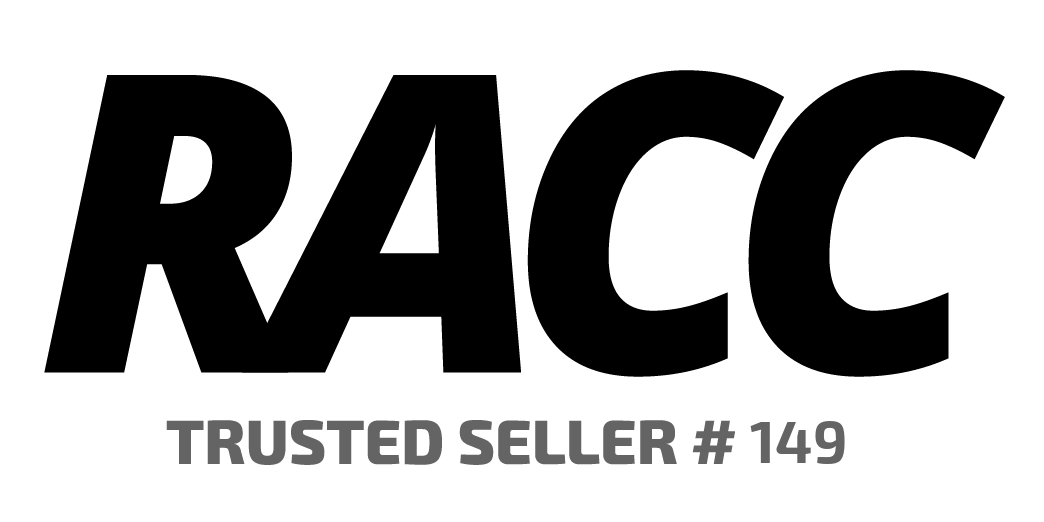 Hardwood to Hollywood EXTREME Autograph Mystery Box – Series 1 (6 Signed Collectibles Per Box) (Limited to 125)
Autgraph from Each Major Sport – Guaranteed 1 HOF, a Celebrity & More in Every Box! (Pristine Auction Exclusive)
This auction is finished.
Lot number

1712431

Total bids

22

Winning bid

$210.00

Buyer's premium

$35.70

Total

$245.70
Each Harwood to Hollywood EXTREME Mystery Box contains six (6) autographed collectibles – one from each of the four major American sports (Baseball, Football, Basketball, and Hockey), one celebrity/pop culture item and one other sport item. There are over 250 different Athletes/Celebrities and over 100 different Hall of Famers included in this Series 1, which is a Pristine Exclusive Edition limited to 125 boxes.

Every box is filled with plenty of unique autographed memorabilia items such as; jerseys, baseballs, mini helmets, basketballs, hockey pucks, photographs, batmobiles, footballs, funko pop dolls, movie posters, encapsulated autographs and more.

EVERY Box contains:

1 Signed Baseball Collectible

1 Signed Football Collectible

1 Signed Basketball Collectible

1 Signed Hockey Collectible

1 Signed Other Sport Collectible (includes – Boxing, Golf, Soccer, Wrestling, MMA, Racing, Tennis and Olympics)

1 Signed Celebrity/Pop Culture Collectible

ALL Hall of Fame Enshrinement Mystery Boxes have been randomly packaged and are GUARANTEED to contain a retail value of over $600 per box* and AT LEAST 1 Hall of Famers.

More than:

1 in 4 boxes contains Multiple Hall of Famers

10 EXTREME Value Boxes contains a Retail Value of OVER $1,000!!!

Players included in this Series are:

Muhammad Ali

Wayne Gretzky

Pele

Hank Aaron

Walter Payton

Michael J. Fox

Larry Bird

Andre Agassi

Julius Erving

Gordie Howe

Scottie Pippen

Jerry West

Kris Bryant

Frank Gore

Clayton Kershaw

Hakeem Olajuwon

Lawrence Taylor

George Brett

Lady Gaga

Bo Jackson

Joe Montana

Ozzie Smith

Chevy Chase

Dominik Hasek

Greg Maddux

Ben Affleck

Shaquille O'Neal

Jim Thome

Hulk Hogan

Richard Petty

Antonio Brown

Jeff Gordon

Patrick Kane

Emmitt Smith

Freddie Freeman

Kareem Abdul-Jabbar

Mark Messier

Barry Sanders

Jack Nicklaus

Floyd Mayweather Jr.

Additional Baseball players included are:

Ernie Banks, Ivan Rodriguez, Paul Molitor, Jack Morris, Lou Brock, Jose Canseco, Cecil Fielder, Stan Bahnsen, Ian Happ, Jon Lester, Stephen Piscotty, Darryl Strawberry, Bruce Bochy, Jermaine Dye, David Freese, Ryan Howard, Mike Montgomery, Hanely Ramirez, Justin Turner, Cody Allen, Theo Epstein, Dick Groat, Tom Kelly, Byung Ho Park, Ron Santo, Michael Wacha, Jose Abreu, Edwin Encarnacion, Bob Boone, Dwight Gooden, Fergie Jenkins, Jim Bibby, David Ross, Dale Murphy, Rollie Fingers, Sparky Lyle, Bob Horner, Andre Dawson, Ryan Zimmerman, Jeff Burroughs, Paul Popovich, Matt Szczur, Ozzie Guillen, Gaylord Perry, Alcides Escobar, Dave Kingman, Javier Baez, Tom Glavine, Ryne Sandberg, Curt Schilling, Anthony Rizzo, Stephen Strasburg, Jim Palmer and Frank Thomas

Additional Basketball players included are:

Magic Johnson, Alonzo Mourning, Dominique Wilkins, Phil Chenier, Spencer Haywood, Jahlil Okafor, Bobby Knight, Ron Harper, Frank Kaminsky, Nate Archibald, Zach Lavine, Steve Kerr, Derrick Rose, George Gervin, Nikola Mirotic, Bobby Portis, Robert Parish, Christian Laettner, Dennis Rodman and Wes Unseld

Additional Celebrities included are:

Charlie Sheen, Ralph Macchio, James Caan, Ed O'Neill, Molly Ringwald, Coach Herman Boone, Cindy Morgan, Jenna Jameson, Tom Berenger, C. Thomas Howell, Dwier Brown, Judd Nelson, Linda Blair, Gary Sinise, Michael O'Keefe, Sharon Stone, Shawna Waldron, Hanson Brothers, Ally Sheedy, Corbin Bernsen, Ray Liotta, Henry Winkler and Emilio Estevez

Additional Football players included are:

Earl Campbell, Fran Tarkenton, Mike Ditka, JuJu Smith-Schuster, O.J. Simpson, A.J. Green, Stefon Diggs, Billy Sims, Fred Biletnikoff, Lou Holtz, Amari Cooper, Ron Yary, Lesean Mccoy, Doug Flutie, Roger Wehrli, Kevin Butler, Cris Carter, Walter Jones, Dermontti Dawson, Jason Babin, Brig Owens, Len Hauss, Aeneas Williams, Roger Craig, Bob Lilly, Richard Dent, Rocky Bleier, George Rogers, Paul Hornung, Gary Beban, Ty Detmer, Donovan McNabb, Kenyan Drake, Tarik Cohen, Mike Singletary, Floyd Little, Selvish Capers, Rudy Ruettiger, Devin Hester, Fred Dean, Jamies Winston, Andre Rison, Y.A. Tittle, Len Dawson, Cullen Jenkins, Willie Gault, Charles White, Steve Largent, Mike Munchak, Carl Eller, Tim Brown, Jack Youngblood, Brian Urlacher, Matthew Stafford, Eric Dickerson and Dick Butkus

Additional Other Sports players included are:

Gary Player, Sugar Ray Leonard, Georges St. Pierre, Jennie Finch, Larry Holmes, Mary Lou Retton, Bill Goldberg, Roy Jones Jr, Frankie Edgar, Brandi Chastain, Hope Solo, X-Pac, Sloane Stephens, Lauren Holiday, Ernie Els, Mark Spitz, Thomas Hearns, Carl Lewis. Mia Hamm, James Buster Douglas, Lance Armstrong and Mike Tyson

Additional Hockey players included are:

Phil Esposito, Ray Bourque, Brett Hull, Johnny Bucyk, Mark Howe, Chris Chelios, Adam Oates, Ed Belfour, Mike Gartner, Max Pacioretty, Tony Esposito, Grant Fuhr, Michel Goulet, Andrew Shaw, Bryant Trottier, Denis Savard, Bernie Federko, Artemi Panarin, Red Kelly, Alex Debrincat, Scotty Bowman, Kris Versteeg, Gerry Cheevers, Jeremy Roenick, Brandon Mashinter, Guy Lafleur, Marian Hossa, Mike Bossy, Joel Quenneville, Luc Robitaille, Corey Crawford, Bill Gadsby, Marcel Dionne, Bobby Hull, Bernie Parent and Eric Lindros

All autographs include a Schwartz Sports Memorabilia or trusted 3rd party (JSA, PSA, Tristar or Beckett) tamper-proof numbered hologram and Certificate of Authenticity which can be verified online.

*Minimum retail value based on SchwartzSportsMemorabilia.com.
This is a stock item and stock images may be used in this listing. The exact item you will receive will be of equal quality to the one pictured.
This item is being shipped from the Pristine Auction warehouse.